We had a very large website with lots of contet to move into a Content Management System (CMS).  We chose WordPress for our system and Marj did a beautiful job implementing it.  It turned into close to 600 posts and pages.  See:  The MLM Whole Truth, Network Marketing Super-Site.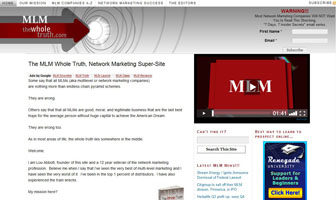 Also, of huge benefit to me, was the fact that Marj Speaks English (her 1st language), writes it well, and is available by phone in the U.S.
I certainly intend to work with her long-term.
Lou Abbott
Founder of MLM-theWholeTruth.com