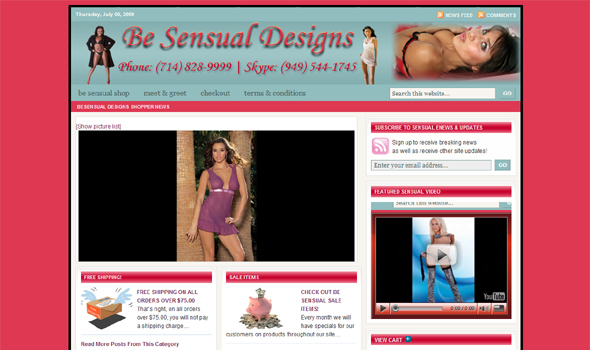 Marj Wyatt is a spectacular web designer. I began my project using another designs source and was very unhappy.
With Marj, I gave her an idea of what i wanted and some of my priorities and what I thought I wanted to see as a finished site. She just picked up the ball & ran with it.
She has allowed me to be as involved as I wanted to be, even if that meant extra work for her. She has been very patient, informative and supportive with me, allowing me to express my thoughts and make changes over and over again. She lead me every step of the way from the beginning to the end of building my site.
She is enthusiastic and fun to work with. I am very impressed with Marj's technical knowledge, there was nothing she couldn't do and she is fast.
Another thing that impressed me with Marj was her ability to resource additional free add ons that worked with my theme and gave my theme the ultimate look I desired.
My site is an Ecommerce store front with over 15,000 products, this was no easy project and I can tell you now, I would never have wanted to take on this project with out Marj Wyatt.
Thank you Marj, for all your hard work, your patience, your talents and, above all, your friendship. It has been a pleasure working with you and I will reccomend you to everyone who is interested in building a website.
I look forward to working with you in the future on the SEO portion of my site, I know you are also extremely knowledgable in that area and have a great deal of up to date resources and programs to ensure maximum SEO Optimization.
YOU ARE JUST AWESOME!
Sincerely,
Cindy Silver