Marj has worked on numerous projects for my companies from sales pages to membership sites. If you need an expert in Word Press, want quality work done on time and within budget, and just like to work with fantastic people, I would highly recommend Marj Wyatt aka Virtually Marj.
Service Category: Graphic/Web Designer
Year first hired: 2009 (hired more than once)
Top Qualities: Great Results, Expert, Good Value
Jeffrey Howard
CEO, Winning Sales Habits
MyDailySalesCoach.com
DailySalesCoach.com
MonkeyTraps.com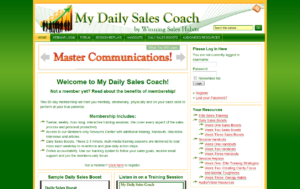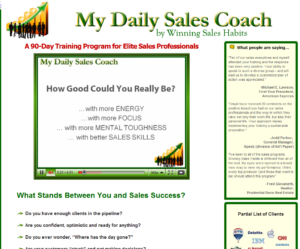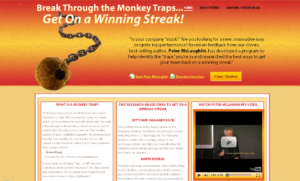 Project Details
Jeff Howard and I met at the end of 2008 when I responded to a Craig's List posting.  Our styles meshed nicely and, since he first decided to work with me, our professional relationship has flourished.
Our most recent endeavor was to build a sales funnel for a membership site concept that Jeff had in his mind nolvadex tablets online.  The sales page was developed using a premium Sales Letter Theme for use in promoting sales through Event Brite.  For the membership site, we used the Studio Press Corporate theme.  We are protecting content with the Wishlist Member Plugin.
After launching the site, we noticed some performance issues with the site.  Although it is streaming its own videos, the site speed was a problem for Jeff's members so we began to discuss switching hosting services.  I helped Jeff to quickly determine that his long-term hosting provider, Network Solutions, was the fly in the ointment by setting up his content on A2 Hosting and Just Host for comparison.  Each alternate service delivered the site at lightening speed, by comparison to Network Solutions.  Jeff chose to port his sites to A2 Hosting because they more readily offer telephone support, even though their pricing was a little higher than Just Host.