Having suffered a severe writer's block and knowing the importance of having fresh and original content on a blog, I decided to see if interest would be renewed by re-theming Get Income Blog.
<a href="http://virtuallymarj
more helpful hints
.com/wp-content/uploads/2009/08/getincomeblog.jpg">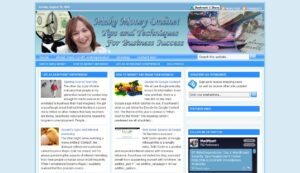 My idea worked in ways I couldn't have imagined.  I applied the face lift less than a month ago.  Since finishing this project, I've acquired three new accounts.  I've also been experimenting with different ways to drive traffic to my content there with remarkable success.
If you'd like to know more about how to energize your online presence and drive traffic to your blog, I am available to help you.  Complete the Contact Form.  I will respond to your request within 24-hours.