I want to comment on the re-design you did for my website. Everyone who has seen it says it is much more attractive than my previous site.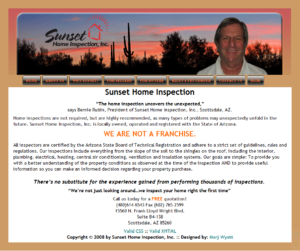 But that's only part of the story. There are a lot of website designers, but working with you has a distinct advantage for me. I know you have had a business exposure in sales. That's important to me because you discuss business issues rather than just concentrating on a design. You ask for the information first and then build a website around that information. And because you have a knowledge of sales, you know what questions to ask.
I would say that is a very effective way to produce website results, rather than just a website design. I'm like a "one stop" kind of person. I had no idea you had so much extensive knowledge in website  maintenance. It's the maintenance issue that becomes so important.
Your ability to use search engine optimization is crucial to have people visiting the web site. And the same holds true even more for the blog link you created on my site. Your methods definitely drive traffic to the site.
And with all our conversations, you have insisted I write valuable content for visitors. That's a challenge for me because it forces me to ask questions that a typical person would ask when they begin a search. You have really increased my internet visibility. I would not hesitate, not even for a nanosecond, to recommend your talents to others.
Thank you,
Bernie Rubin, President
Sunset Home Inspection, Inc., Scottsdale, AZ
When I started interviewing Developers for my wordpress project I found developers who knew developing but nothing else about site look & feel, SEO and amortizing a website.  I started interviewing Marj and found that she had skill sets in all these areas.  Marj took my concept and looked at it from a holistic perspective, incorporating all these areas.  Her skill set that was brought into the project included clean modular coding to W3C standards, Site look and feel ad ehanced user experience, and SEO strategies.  The result was a site which within 3 weeks had been generating over 50 unique visitors a day.
I Highly recommend Marj for any project put forward to her, as she looks at the client's concept and develops a holistic solution where the site is visible and is in demand by all users who are seeking the content from that site.  I won't use anybody else in the future.
Geoff Surtees
Sydney, Australia
http://discounttalk.com.au
I'm not very techie…and haven't been so good at sales. It's been a year since my blog "Goal For The Green" has really taken off. Since that time I have built a reputation and credibility in my niche.
I'm lucky to have one of the best looking widgets on the web. I decided , I wanted to use "my ladybug" to brand myself and my blog.  I met Marj Wyatt in a Skype chatroom.  I viewed some of her work, and was very pleased with here keen eye, for knowing just what I wanted.
 
Marj created a CafePress store, customized my Twitter page, familiarized me with "squidoo", to use as my advertising platform, and set me-up with my own you-tube channel!  Everything coordinated beautifully with my main site. 
I highly recommend Marj's ability in both SEO, and as a "branding consultant"!
Barbara Rae
http://cafepress.com/goalforthegreen
http://twitter.com/goalforthegreen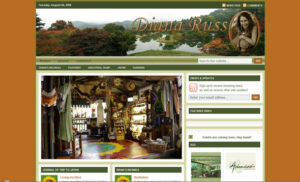 OMG I absolutely love it!  It's a complete hit. Visual, interesting, splendid layout.  WOW.Is that your home?  I absolutely love it. Well done!